The holidays is a special time of year for many of us. It is a time to celebrate and reflect, as well as party and or relax. Not everyone enjoys winter but we have gathered some fun "Winter Wonderland" ideas that will make even the biggest Grinch merry.
A winter wonderland can be created with the use of a variety of equipment.
These ideas have helped us create a fun Holiday Gala for all to enjoy.
LED Tree
An LED tree can be used for a variety of reasons. Maybe you wish to collect toys or gifts to donate to a local partnered charity. This is a great place to gather these items during your event.  What is a tree without lights or decor? Have your AV supplier light up your tree with some LED lights. Choose whichever colour you like as this will add that wow factor to attract your attendees and create a hub for any networking event.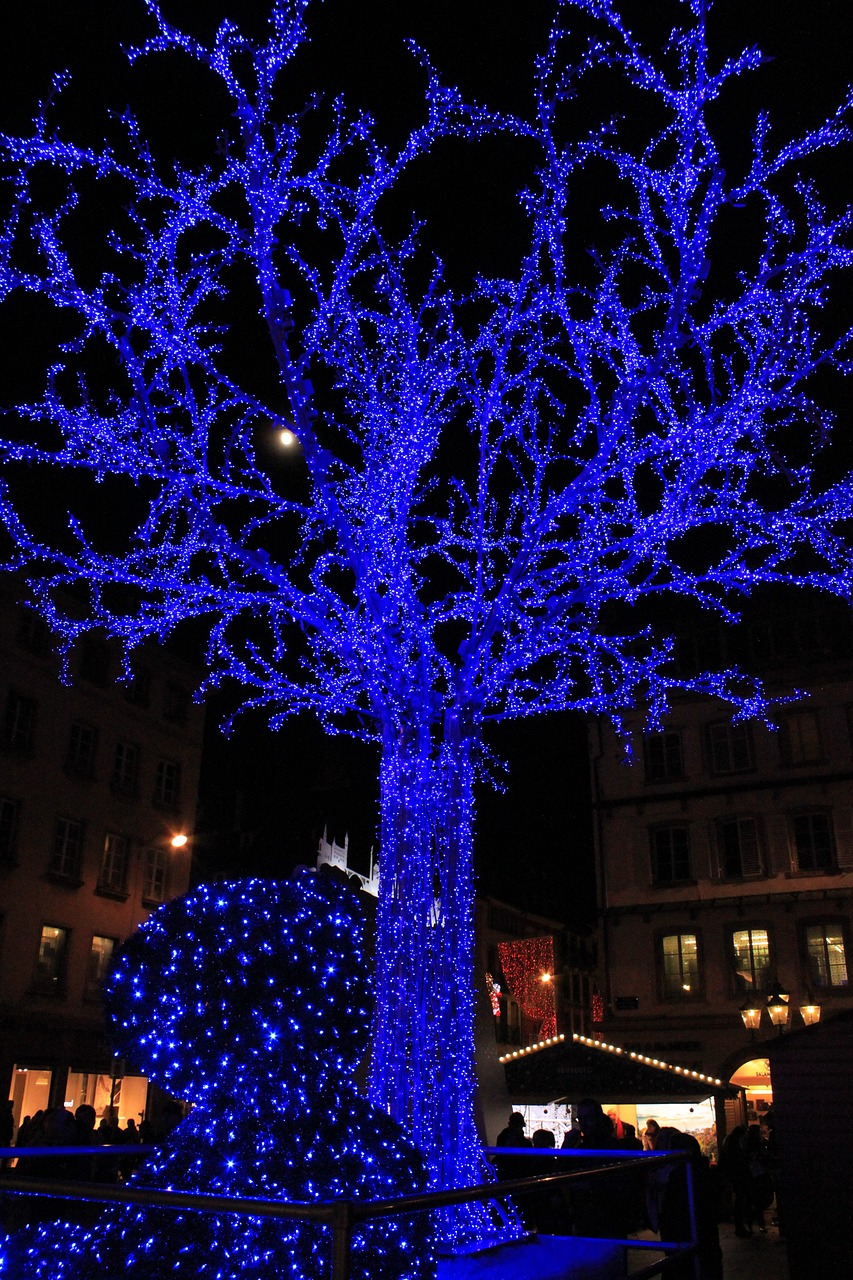 Holiday Music
Holiday music gets everyone in the mood, and is essential in creating your events atmosphere and generating interest from attendees. Don't have a DJ in this year's budget? Ask your trusted AV supplier what your best options are for your events AV. Feel free to include a karaoke option, as well as custom playlists to suit your event's theme.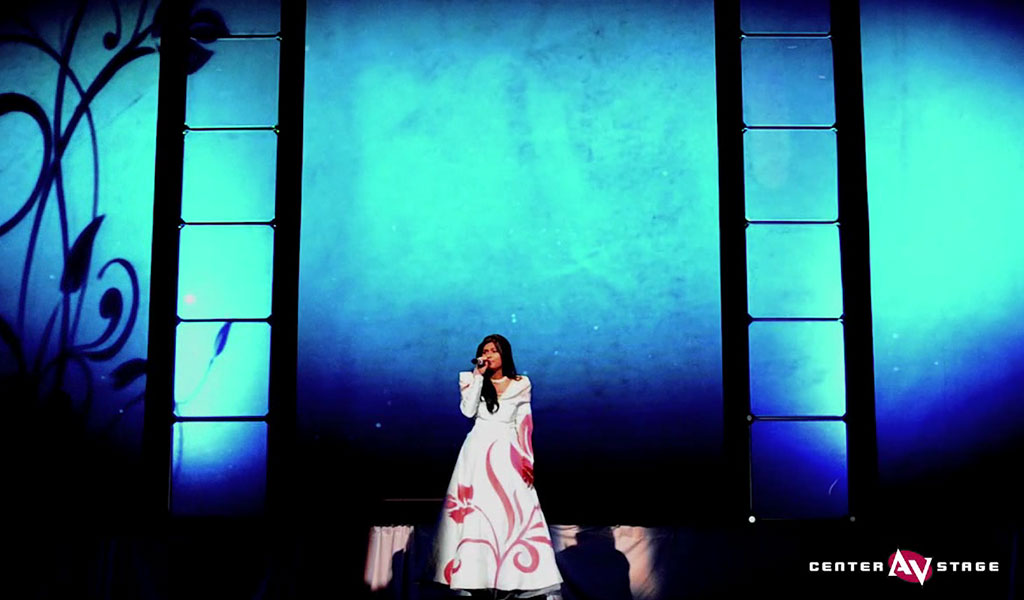 Projection Mapping
Have an ideal winter scene you want to showcase for your attendees? It can be done with projection mapping on a wall or white drape to name a few options. You can even have a company logo or foam letters used as a canvas to have any image or video projected onto as your display. Why not project directly onto one of your event's performers? The possibilities are endless. Make use of moving HD video to leave a lasting impression on your attendees.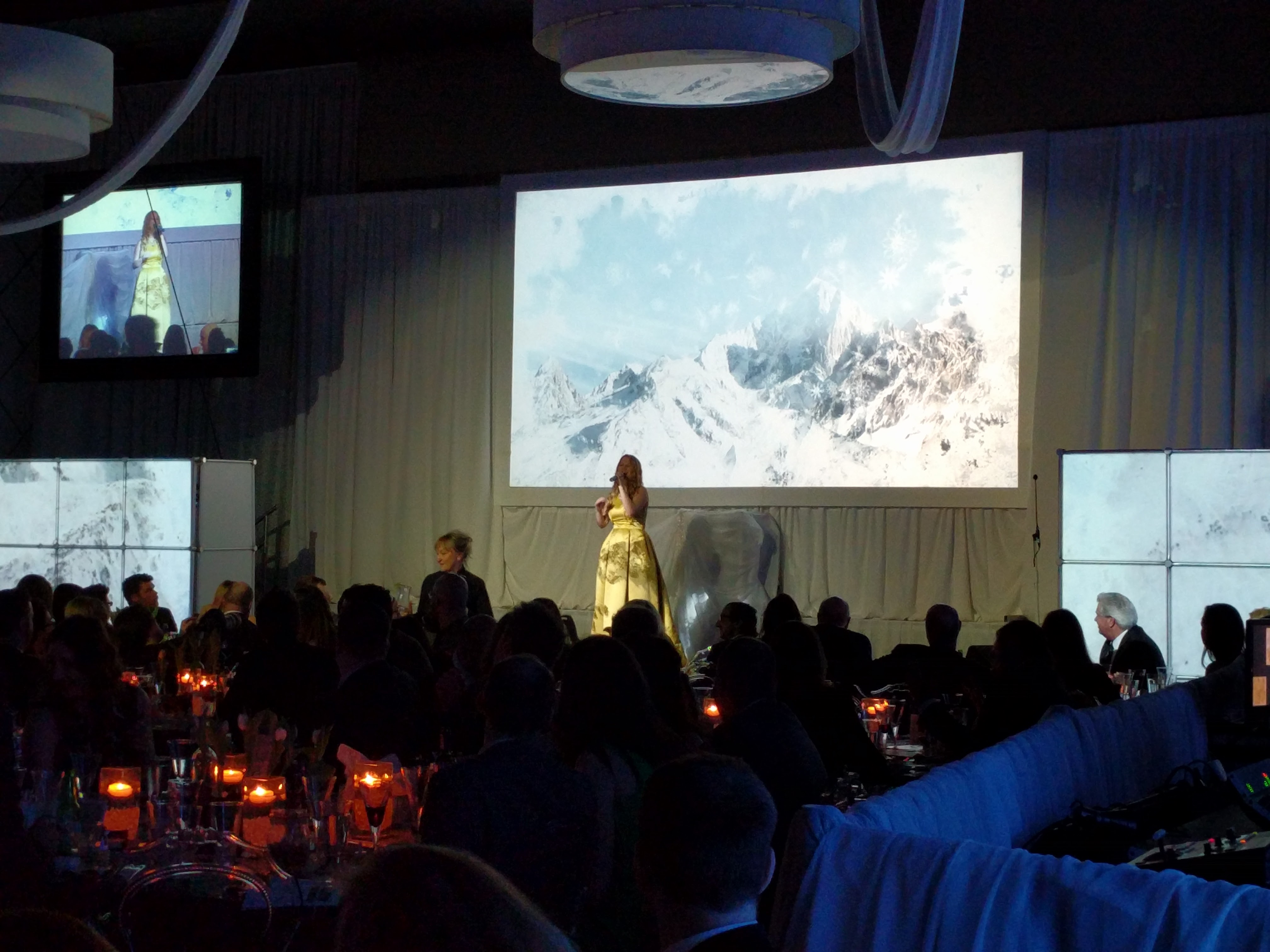 Winter Bar
Everyone gathers by the bar at a holiday event. Feel free to create some holiday-themed cocktails tailored to your theme. A winter bar with lighting and decor will make the drinks flow even faster. So drink and be merry with the help of a little lighting, decor and multimedia displays.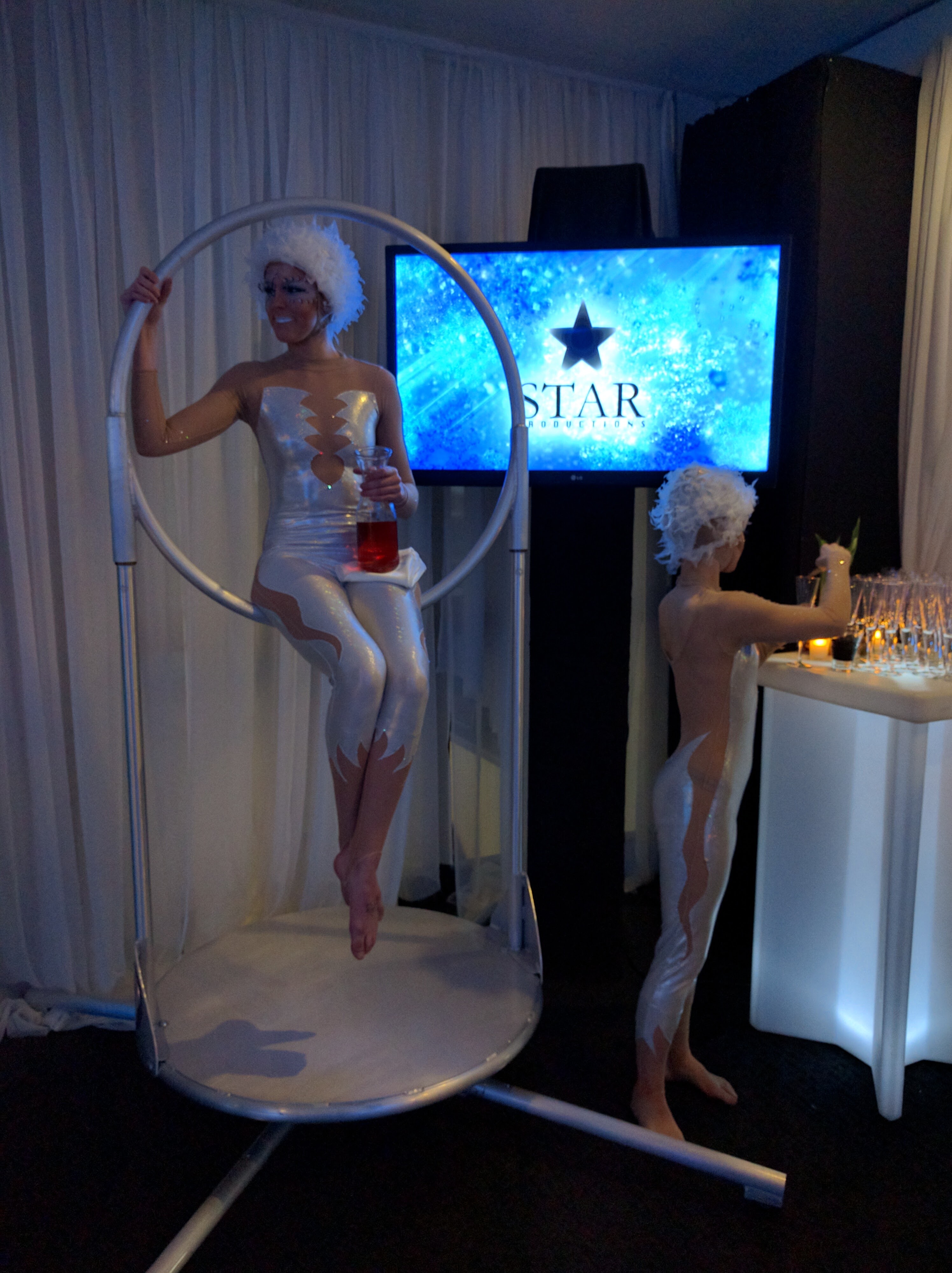 Temporary/Portable Ice Rink
A popular attraction for every winter wonderland is the inclusion of a temporary/portable ice rink. This could be stationed in your venue space itself or just outside. The ice can also be synthetic to avoid melting indoors or in outdoor locations with warmer temperatures. Pair the rink with some skating performers and you have an entertainment option as well.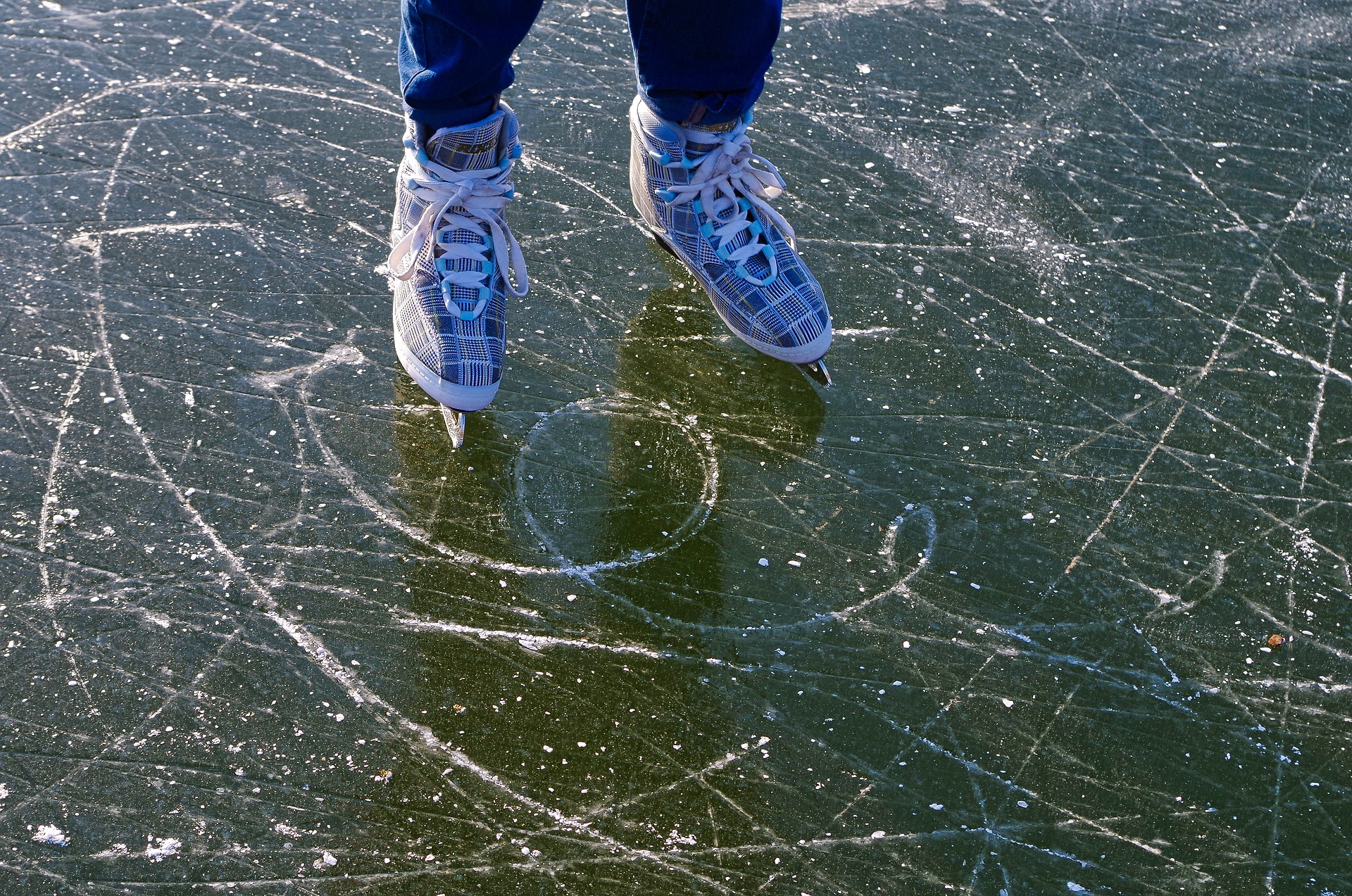 Drape
There is a lot you can do with drape. Try out white, silver or even gold drape for your holiday event to remain on theme. These can be lit from below or feel free to hang some fabrics from the ceiling or around your stage. The use of the right drape can totally change the mood of your event. Take advantage of this and use it wisely.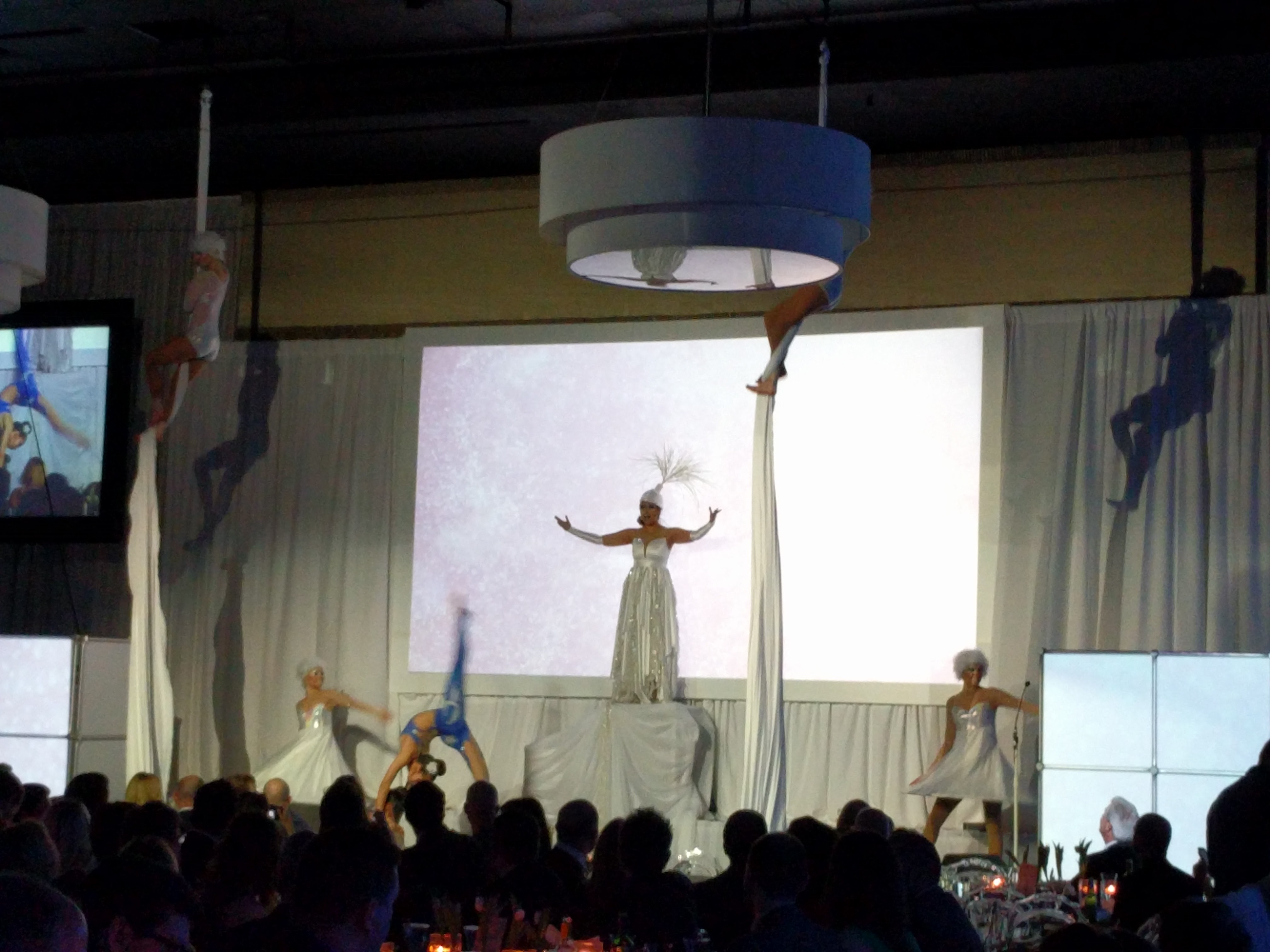 Plexi Panels and Gobos
Feel free to experiment with the use of Plexi Panels and Gobos during your event. They can take a simple stage design and turn it into something magical. Play with a variety of Gobo designs (snowflakes, snowman, Christmas trees, candy canes etc). These are great complimentary pieces for your stage design and are very affordable.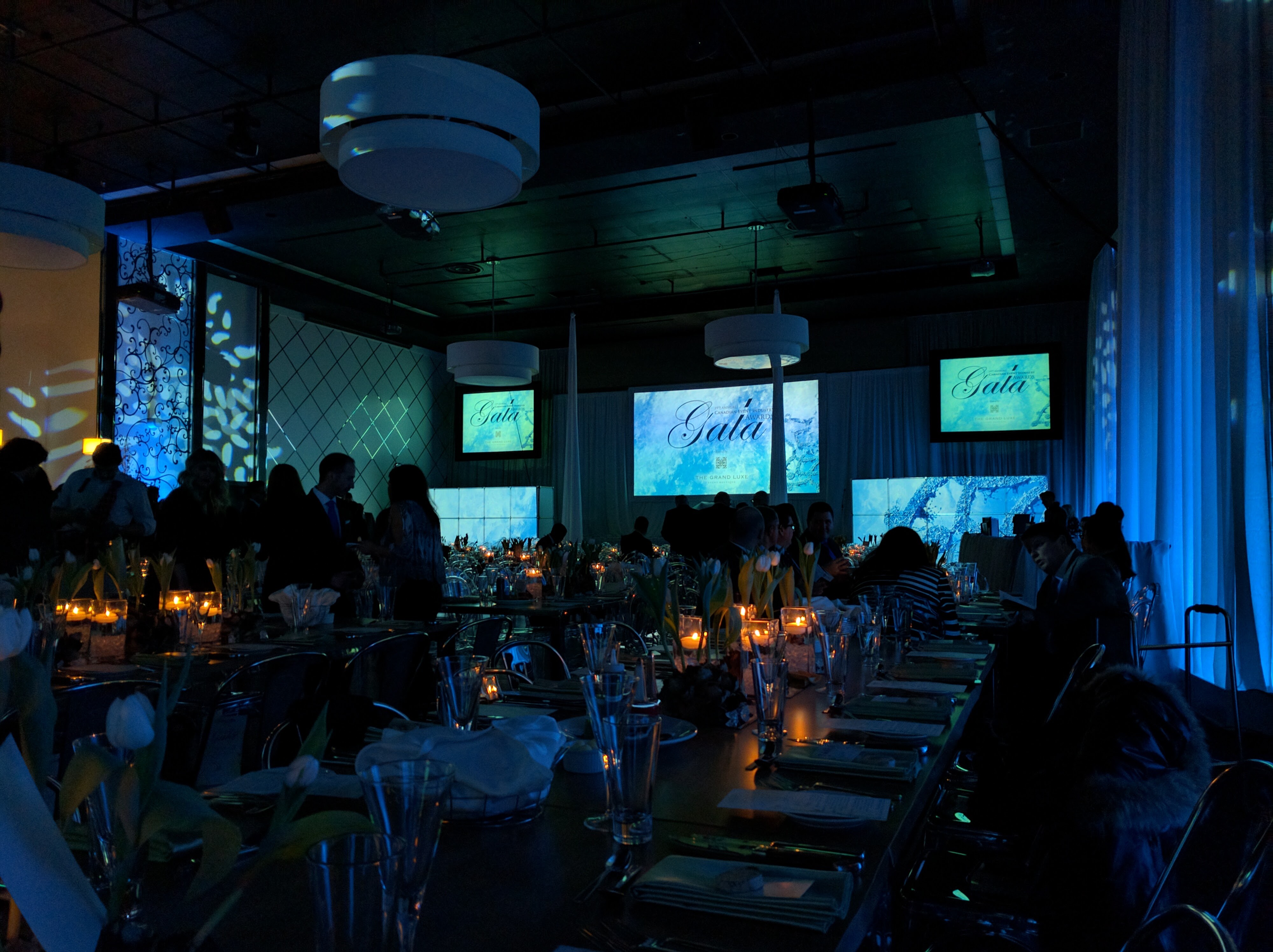 All in all, these ideas will make you feel the holiday spirit while also staying warm and safe. If you have any other ideas or suggestions, feel free to contact us.
Until next time Eventprofs, happy planning!