Produce powerful videos that get your message across.
Build trust, increase engagement, and provide value with high-quality video. Video is an essential aspect of branding your business and enhancing its messaging in today's technological age. Without quality video, your corporation could miss out on the many benefits that come from high-quality video production, such as enhanced engagement, solidified brand representation, and more.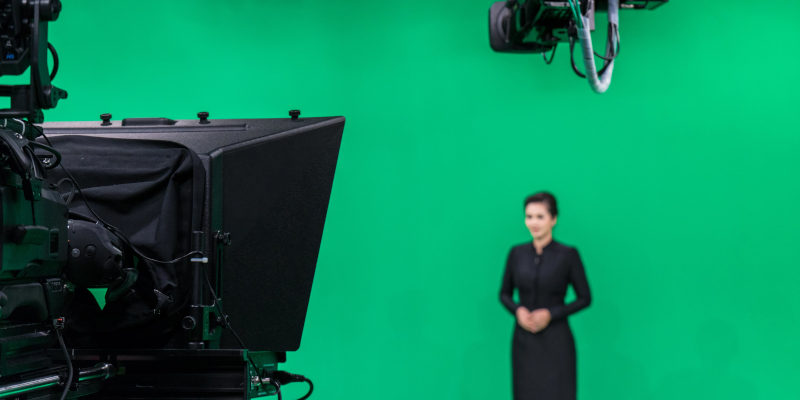 If integrating high-quality, professional video into your business' current strategy seems unattainable, we want to talk to you at Center Stage AV. Benefit from our many in-house video production specialists and video experts. We have all the equipment and expertise necessary to script, shoot, edit, produce, and distribute your new video to a broader audience in a way that supports your current goals.
A few of our video production capabilities include strategy, script writing, story boarding, video editing, single- and multi-camera shoots, professional lighting and equipment, and more. You tell us what you need for your new video and count on us to deliver the right solution. We have years of experience in the video production field here in Toronto, Ontario, and we guarantee we can create the video your organization needs to boost its success.
Give us the chance to put together a video that enhances your brand, engages your audience, and effectively gets your message across to your target audience. Learn more about our video production capabilities and how we can help your business with its next video by contacting us today.
---
At Center Stage AV, we offer video production services throughout Canada, including Toronto, Mississauga, Etobicoke, Scarborough, Markham, North York, Ottawa, and the rest of Ontario, as well as Calgary and Edmonton, Alberta; Vancouver, British Columbia; Montreal and Quebec City, Quebec; and Halifax, Nova Scotia. We also serve the United States, including New York, New York; Los Angeles, San Diego, and San Francisco, California; Atlanta, Georgia; Dallas, Houston, and Austin, Texas; Chicago, Illinois; Boston, Massachusetts; Washington, D.C; Seattle, Washington; Las Vegas, Nevada; Miami and Fort Lauderdale, Florida; and Denver, Colorado.