Our team offers a wide range of cutting-edge AV equipment to help you make your presentations look and sound great.
Whether you are planning a concert, lecture, or corporate presentation, you will need high-quality AV equipment to get the results you are looking for. Our team at Center Stage AV has over 20 years of experience in the AV industry, and we offer state-of-the-art equipment to help you make your event look and sound amazing.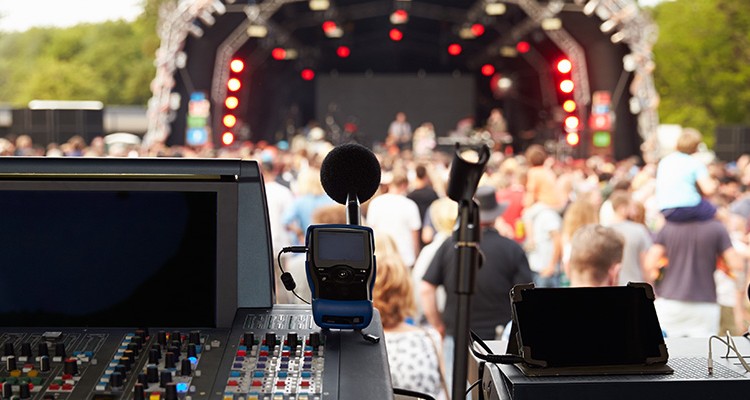 We have worked extensively on all parts of the production process, including set design, lighting, and sound, and we also have the right knowledge to create a variety of different effects, including projection mapping. When you need to upgrade your AV equipment, turn to us to get the cutting-edge tech you deserve.
Our team knows all about the latest developments in AV equipment, and we will be happy to discuss your needs and help you select the right options for your auditorium or other facility. Then, once you have decided on the ideal equipment for your building, we will install it for you and test it to make sure everything is working.
You can also feel free to ask us questions about how your new AV equipment works and how to get the best results from it—we want to help you make your presentations as successful as possible, and you can turn to us for expert advice on the matter.
We offer a wide selection of state-of-the-art AV equipment to help you take your events and presentations to the next level. If you are interested in upgrading your AV equipment, just give us a call to learn more about what we have to offer.
---
At Center Stage AV, we offer AV equipment rentals throughout Canada, including Toronto, Mississauga, Etobicoke, Scarborough, Markham, North York, Ottawa, and the rest of Ontario, as well as Calgary and Edmonton, Alberta; Vancouver, British Columbia; Montreal and Quebec City, Quebec; and Halifax, Nova Scotia. We also serve the United States, including New York, New York; Los Angeles, San Diego, and San Francisco, California; Atlanta, Georgia; Dallas, Houston, and Austin, Texas; Chicago, Illinois; Boston, Massachusetts; Washington, D.C; Seattle, Washington; Las Vegas, Nevada; Miami and Fort Lauderdale, Florida; and Denver, Colorado.