We offer short-term audio visual rentals to help you make your next event look and sound amazing.
Here at Center Stage AV, we have helped countless clients create beautiful auditoriums equipped with state-of-the-art audio-visual systems. If you plan to host regular events in your building, creating a permanent stage area with a built-in AV system is usually the best option, as it will give you the best long-term results.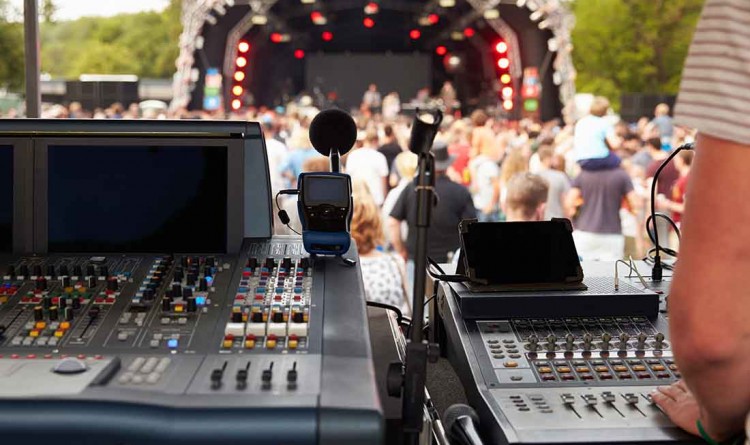 However, we also understand you may not need to have AV equipment on hand all the time. For those who only need this kind of equipment for a short while, we offer audio visual rentals. You can turn to our team to get the high-quality speakers, microphones, video screens, and other equipment you need for your event without having to sink funds into expensive equipment you won't use much.
Audio visual rentals are an ideal choice for anyone who doesn't need a permanent AV setup, but instead only needs this equipment for a single event (or a few events a year). Not only is renting the equipment less expensive than buying it, but renting also allows you to avoid having to find storage space for all that tech when its not in use. If you want to learn more about our audio visual rentals, we encourage you to reach out to our team.
Our goal is to help you find the most effective AV and production solutions so you can deliver your message to your audience and make a lasting impression. Whether you are interested in permanent AV infrastructure or short-term audio visual rentals, simply reach out to our team to make use of our services.
---
At Center Stage AV, we offer audio visual rentals throughout Canada, including Toronto, Mississauga, Etobicoke, Scarborough, Markham, North York, Ottawa, and the rest of Ontario, as well as Calgary and Edmonton, Alberta; Vancouver, British Columbia; Montreal and Quebec City, Quebec; and Halifax, Nova Scotia. We also serve the United States, including New York, New York; Los Angeles, San Diego, and San Francisco, California; Atlanta, Georgia; Dallas, Houston, and Austin, Texas; Chicago, Illinois; Boston, Massachusetts; Washington, D.C; Seattle, Washington; Las Vegas, Nevada; Miami and Fort Lauderdale, Florida; and Denver, Colorado.