We are one of the fastest-growing AV companies around, and we encourage you to take advantage of our services.
While it is technically possible to install and work AV equipment yourself, if you want to get the best results, you should consider hiring professional AV companies. Our team at Center Stage AV has over 20 years of experience in this industry, and we offer state-of-the-art technology and expert services to help you take your next event to the next level. Whether you are interested in creating a permanent AV setup or simply renting equipment for a short period, you can turn to our team.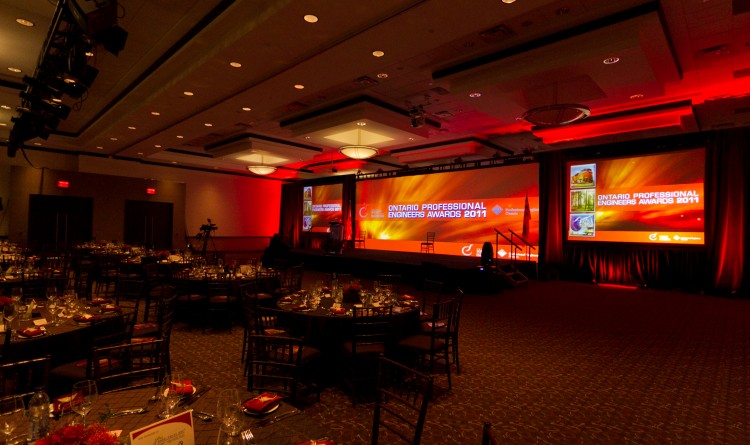 We encourage you to work with professional AV companies not only to get the best equipment, but also to get the best service. Our team has the right experience and skills to run your production for you and make everything look and sound amazing. Whether you need help with set design, lighting, audience response systems, projection mapping, livestreaming, or anything else, you can count on us to take care of it and exceed your expectations.
Our experts will make sure every aspect of your production looks both polished and effortless, and we'll keep every aspect of production running smoothly. We'll be happy to answer any questions you may have, so don't hesitate to reach out to us today.
Our team is proud to be one of the fastest-growing AV companies, and we strive to deliver excellent results in all we do. If you are looking for effective AV solutions, just give us a call to find out more about how we can help.
---
At Center Stage AV, we are proud to be one of the AV companies serving Canada, including Toronto, Mississauga, Etobicoke, Scarborough, Markham, North York, Ottawa, and the rest of Ontario, as well as Calgary and Edmonton, Alberta; Vancouver, British Columbia; Montreal and Quebec City, Quebec; and Halifax, Nova Scotia. We also serve the United States, including New York, New York; Los Angeles, San Diego, and San Francisco, California; Atlanta, Georgia; Dallas, Houston, and Austin, Texas; Chicago, Illinois; Boston, Massachusetts; Washington, D.C; Seattle, Washington; Las Vegas, Nevada; Miami and Fort Lauderdale, Florida; and Denver, Colorado.