We build brands and relationships with our AV equipment.
An exceptional event is an experience. When your guests come to your conference, meeting, tradeshow, concert, or corporate gathering, you want them to be immersed in the sights and sounds of the presentation. And you know better than anyone that unless your AV equipment meets a certain standard, your guests will go home feeling like something was lacking.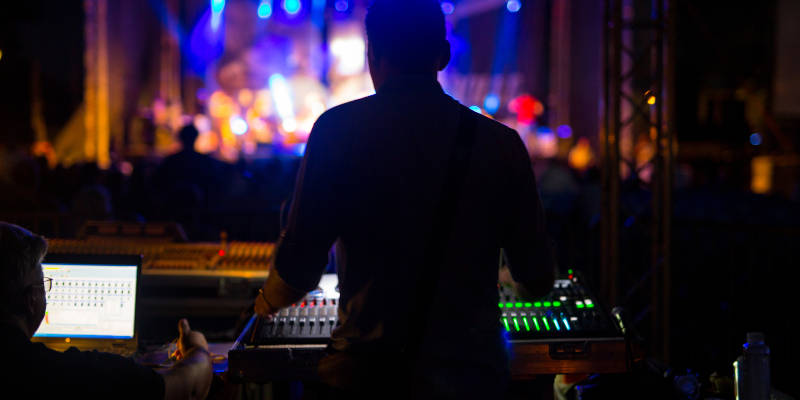 Enhance the exceptionalism of your next event by making sure your production has access to the right AV equipment. We provide audio visual rentals at Center Stage AV, and we can provide all the equipment you need to make your event a success. Our audio visual rentals are available for events throughout the Toronto, Ontario area, and we make renting this equipment efficient, cost-effective, and easy.
Rent audio visual equipment from us, and we'll deliver it to your venue on the day of the event. We can also set up all your audio visual rentals and provide basic instructions on how to use them, so that nothing glitches or gives you problems when you're trying to use the sound, lighting, and visual equipment you need to make your event a success.
We stand out from our competitors, thanks to our years of experience in the AV industry and our unwavering commitment to our customers. For more information about the equipment we rent or to make a reservation for audio visual rentals, get in touch with us today.
---
At Center Stage AV, we offer audio visual rentals throughout Canada, including Toronto, Mississauga, Etobicoke, Scarborough, Markham, North York, Ottawa, and the rest of Ontario, as well as Calgary and Edmonton, Alberta; Vancouver, British Columbia; Montreal and Quebec City, Quebec; and Halifax, Nova Scotia. We also serve the United States, including New York, New York; Los Angeles, San Diego, and San Francisco, California; Atlanta, Georgia; Dallas, Houston, and Austin, Texas; Chicago, Illinois; Boston, Massachusetts; Washington, D.C; Seattle, Washington; Las Vegas, Nevada; Miami and Fort Lauderdale, Florida; and Denver, Colorado.